The Common Peak Loop
Integrating society and the environment into innovation activities is the next big challenge for innovators. Dive into the 'create – connect – design' loop to take the lead in bringing business and society back together. 'Create – connect – design' is not a linear process but interconnected domains of processes. Use insights from one domain to inform and adapt others and vice versa. It is a continuous loop of testing and co-creating new products and services.
Use the Responsible Business Canvas to explore your own path towards the new innovation paradigm.
Create a Vision of a desirable Future – Mission & Roadmap
The mission and the roadmap help to create a vision of a desireable future and serve as an overarching umbrella. Illustrate where you want to go and how you get there. Describe your relation to your key stakeholders, society and the environment. It is about goal-setting and commitment and an illutration about how you want to contribute to a desirable future. Your mission and your roadmap help to communicate your vision and constitute it within your organization. Create principles, values, standards, or rules of behavior that inform your decision-making processes, procedures and systems. Integrate your vision into the fabric of your organization and use it as a communication tool.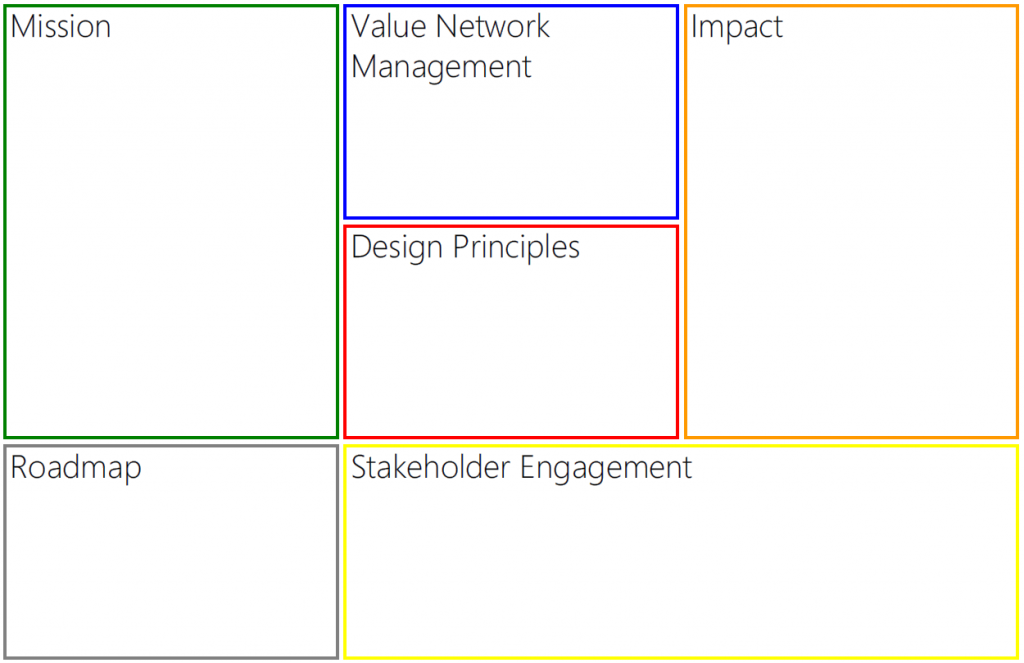 Connect with your Ecosystem – Stakeholder Engagement & Value Network Management
Taking a systems perspective and engaging with stakeholders is crucial to understand their expectations and concerns and the impacts of your innovation. It allows to widen your perspective on the role of innovation. Move from the classic chain-thinking concept to a value network approach and integrate a wider range of actors into your innovation processes to explore new innovation pathways and maximize your impact. Connect with your ecosystem to tackle the challenges of the future. Use your value network to gain insights and inform the design of your innovation.
Design for Impact – Design Principles & Impact Assessment
Establish design principles which help to maximize positive impacts and minimize negative impacts of your innovation. Design innovation towards their impact. Using impact assessment as a core tool during innovation processes helps to align your products and services with societal and environmental challenges. Through the application of society-centred principles and the continous assessement of your innovations during the design process impacts of your future products or services can be governed a priori, added value can be created and the innovation and design process can be made more sensitive for their societal and environmental fit.